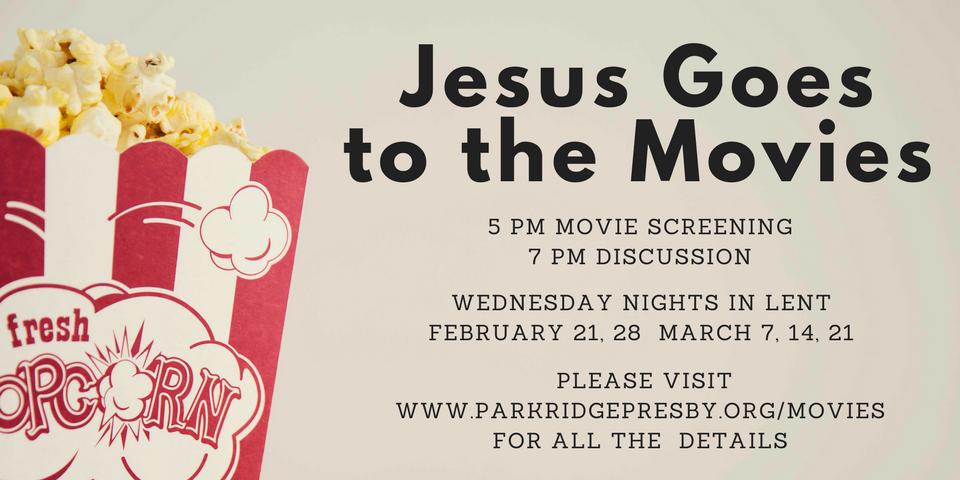 On Wednesday nights in Lent, you are invited to gather in the Family Center for a series called "Jesus Goes to the Movies." At 5 pm, we will have a showing of a movie. A light meal will be provided. Then at 7 pm, we will discuss the movie. Each movie has been carefully selected because they either have specific religious themes or they have a message of redemption that can be discussed.  If you have seen the movie before, you are invited to either come see the movie again or arrive at 7 pm for the discussion. We hope that this will be both a wonderful time of fellowship and also a chance for us to learn more about how to live out our faith in real life as well. Please find the schedule, the year the movie was released, and ratings below.
February 21 – The Shack (2017) (PG-13)
February 28 – Frozen (2013) (PG)
March 7 – Babette's Feast (1987) (G)
March 14 – The Mission (1986) (G)
March 21 – The Passion of the Christ (2004) (R) – Please note there are multiple sequences of graphic violence in this movie.